KPG FUNDS HIRES GABRIEL SASSON AS MANAGING DIRECTOR, PORTFOLIO MANAGEMENT AND FUND OPERATIONS
---
KPG Funds (KPG), a burgeoning leader in niche value-add office acquisitions and development in NYC, today announced Gabriel Sasson as Managing Director, Portfolio Management and Fund Operations to support the company's rapid growth. The KPG management team consists of leaders with diverse backgrounds and significant real estate experience, with each person adding significant depth and breadth to the organization.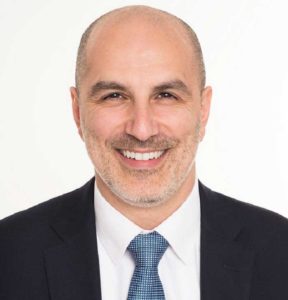 "Gabe will further strengthen our Executive Team, and we are fortunate to bring on someone with his experience and who has been a been a true leader in the institutional real estate community" said Greg Kraut, KPG's Co-Founder & CEO.
"I'm very excited to join the KPG team. I was attracted to their unique approach to investing in New York City real estate and look forward to working with such an impressive and talented group of professionals. I intend to apply my institutional investment experience and communication skills to help KPG continue their ascent as a best-in-class investor and operator." said Mr. Sasson.
"I'm convinced that Gabe is going to make a valuable and positive impact on our company to help guide it through this accelerated growth period to further maturity. His background is a perfect fit to deliver the best-in-class institutional experience that our investors have been accustomed to receiving. In a short time, he has already shown himself to be a valuable asset to the firm" said Rod Kritsberg, KPG's Co- Founder and CIO.